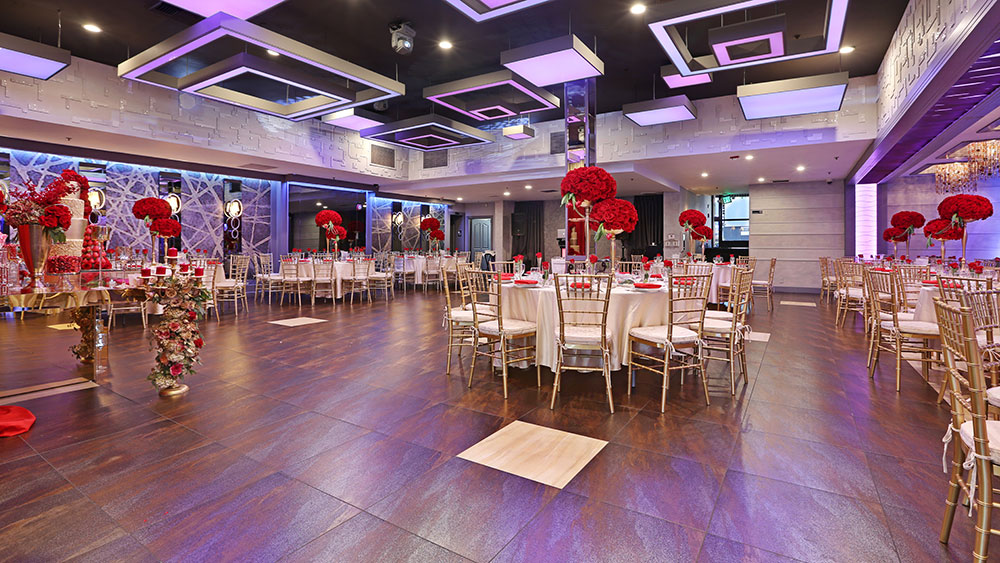 Olivia Event Venue
A Stylish And Intimate Los Angeles Banquet Hall
If you're looking for a smaller venue with a more intimate setting then look no further than Olivia Event Venue. Our stylish decor makes us one of the more sought-after banquet halls in Los Angeles. Our venue is perfect for events of up to 150 guests. Whether you're hosting a birthday party, anniversary, baby shower, or corporate luncheon, we'll ensure that you and your guests have a memorable experience. Our friendly and knowledgeable staff will go above and beyond your expectations. We know the planning process can be difficult, so let our experienced event planners help you every step of the way from entertainment to decorations to seating arrangements and everything in between. Our service at Olivia Event Venue doesn't just meet the standard, it is the standard. That means that when you host your event with us you know you are in good hands.
Address:
245 E Olive Ave. Burbank, CA 91502
About The Venue
Make memories that will last a lifetime at one of the most chic and stylish event venues in Los Angeles. We have a history of offering our guests impeccable service and that means you'll receive the same. Our atmosphere is intimate yet at the same time has room for 150 of your closest and most important guests. The first thing that most guests remark when they take a tour of our event is just how modern looking it is. We're able to provide our guests with exactly the look that they're going for.
Amenities
Getting the perfect vibe and ambiance for your special event means having the proper amenities at your disposal. Olivia Event Venue strives to create just the right atmosphere by offering amenities such as:
▪ Room for 150 guests
▪ Fully customizable LED-lighting system
▪ World-class in-house catering service
▪ Full-scare cocktail bar
▪ Spacious dance floor
I had my engagament party at olivia, it was amazing. the staff especially harut is very friendly and do all they can to accomidate you. I had lots of guests but they made sure that my party was well organized. the management team is amazing, food was great. Dj (aspet) and the singer (Shiraz) were outstanding. it was simply magical and what I had imagined for my party. thanks so much Olivia for making our day super special and easy for us.
Armine
Best karaoke ever. Wednesdays rock!!!! Great song selection, sound system, crowd, food, hookah… absolutely love it! I hear they have Salsa Thursdays as well… may have to check that out too!!!
Megan S.
KARAOKE WEDNESDAYS are incredible!!!! I wasn't sure how things were gonna be at first, but it was an ALL NIGHT BLAST!! We got there at 8:30, and the host was playing top 40's songs to get the crowd going. Karaoke started around 8:45 and went until 2am…. the host and the bartender put on an amazing show with there duets!!! I'll be back every Wednesday!! Thanks Olivia, I no longer have to drive far for great karaoke!! ?
Jamel H.
I have to say! This place is a great and friendly environment, which you don't see in a lot of Middle Eastern places. "Keep up the good work" I love the food. I have been ordering there almost every other day for lunch. Their prices are so reasonable; I hope it stays that way. Great place for Parties and FOOD!!! Good Luck… Lisa
Lisa P.
if you like dancing and having a good time then come to OLIVIA, the service is good. The hooka and the food are great. The management is friendly what else do i want.
Vahe
More Event Venues You May Consider