Throwing an extravagant party and celebration needs the perfect event hall to get the party going. With so many lavish spaces and banquet halls to choose from, it can be a little overwhelming with the number of options there are. Discovering that perfect event hall that can create your vision of your great day lays out the foundation for your party. From the moment you walk through the door, hit the dance floor, enjoy delicious cuisine, and end the night, you shouldn't have to worry about anything unless having a great time!
Make sure you look into these factors to confirm if that right event hall is a great fit for your occasion. 
The Capacity Space of the Event Hall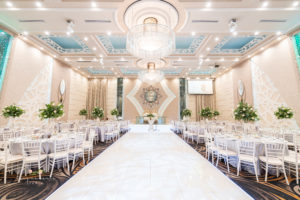 The capacity of the space should be one of the first considerations you should have even before you start planning out the details. Various banquet and event halls specialize in various types of celebrations. Those looking for an intimate space and a smaller gathering should pick an event hall that has less than 200 guest capacity. On the other hand, more significant celebrations like weddings and quinceañeras, can have a large event hall that has more than 400 guest capacity. 
The size of the party can determine other factors for choosing an event hall. This includes the amount of parking that's needed and how much food you have to order. Although the process can be time-consuming and take months in advance, it's better to be prepared than have your guests not satisfied. Make sure to talk and ask relevant questions during your informational wedding tour to confirm if it's the right fit. 
The Specialty of the Event Hall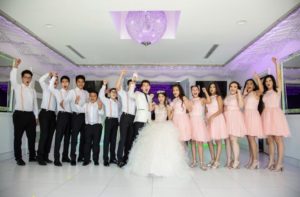 Every type of event and banquet hall caters to a particular audience and people. Make sure to take a look at their website to see what most of their guests are celebrating. What type of pictures are they posting? On their Instagram, what is their central aesthetic? What kind of people usually work with them? These are essential factors to look into since certain event managers have an easier time pulling off specific themes. A specialized event hall can work with you to present new ideas and even make your vision more elaborate and glamourous. These can be elegant weddings, cultural quinceaneras, or corporate events. 
The Type of Vendors Partnered with the Event Hall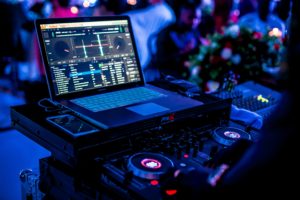 The theme of your celebration is not the only specialty you should look into when finding a space. The type of vendor partnerships can determine another specialization and concentration. Some banquet halls tend to hire vendors that specialize more in cuisine, design, or music. Make sure to also discuss where to find photographer vendors for your occasion to capture the night. Having an extravagant vision is excellent, but keep in mind that no event hall is superior in every type of situation. 
The Amount of Value You Will Get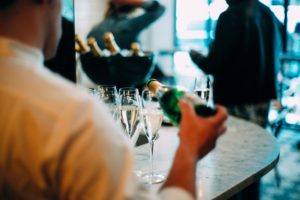 Having a budget for a special occasion should always be created to keep your finances in check. This can be true when choosing to rent a particular banquet and event hall. A balanced financial budget can determine the type of venue that can be made available, the amount of food you serve to your guests, to the DJ playing during the reception. Discuss with the banquet to see if there are any unique offerings and deals that are happening. To get more value, negotiate with the managers to work with your budget to make sure your celebration goes smoothly. 
The On-Site Support System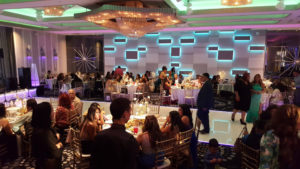 After months and planning and coordination, the last thing you want is something to go wrong during your event. Some event halls will provide security vendors, while others will not. Having a detailed outline of the event and procedures is essential so everything goes smoothly. It's critical to communicate with the event manager throughout your event if one of your guests needs certain accommodation. Make sure to discuss this with the event manager to know the precautions if something were to go wrong. 
Customizable Cuisine in an Event Hall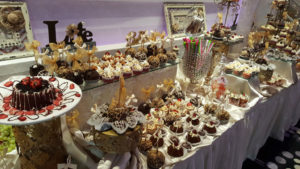 There are a lot of options when it comes to getting the right type of food and dining options for your guests. Most spaces provide their guests with family-style, buffet style, or table service amenities. On top of that, you want to communicate the type of food you would like served during the reception. An in-house catering service would most likely meet all your needs. Still, some event halls might require you to search for an outside vendor if they don't specialize in a particular cuisine type. Some event halls let you customize the whole menu, while others allow you to choose from a limited amount of options. 
Inquire about doing a food tasting session with the venue to see if they are the right fit. This can confirm whether or not the caterers are capable of getting the right taste of your cuisine. 
The Building Layout of the Event Hall
Metropol Banquet Hall
Although not that thought about, the building layout can be a factor in how you want your celebration to go. During weddings, the bride and groom will usually dance their way into the reception. This means that a building with a private entrance will probably be very beneficial to sneak in the bride and groom undetected! Having private rooms can also help create an area where people can switch outfits throughout the day. 
The Post-Party Services
When the party's over, that means it's time to collect all the memories from the event. Some event halls provide their guest assistance when gathering all the personal photos and content from the night before. This can include reaching out to the photographer and vendors. Ask to inquire about any post-arty services to make sure you didn't miss a moment from your celebration.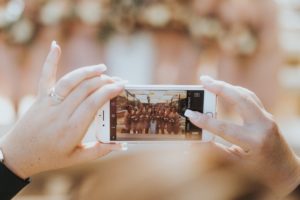 Hopefully, after reading this article, you have a better understanding of how to choose the event hall for your special occasion. There is a lot of planning and dedication when it comes to throwing a party, so why not pick the banquet hall that is sure to make your vision happen. Make sure to check our various glorious banquets and event halls that will surely help you in your search for a space and save you some time.