If you're engaged, you've probably been thinking a lot about what sort of wedding venue you'll be getting married in or where you'll be celebrating your reception. The venue you select is very important, as it will determine a lot of the wedding planning, including guest count, décor, color palette, and perhaps a theme or certain style.
You'll most likely have plenty of wedding venues to tour, and it's very important to bring a list of questions with you when doing this. It's not just enough that a venue is beautiful; it also needs to have the accommodations and requirements that you want.
Here is a list of questions that it's good to ask while on your wedding venue tours.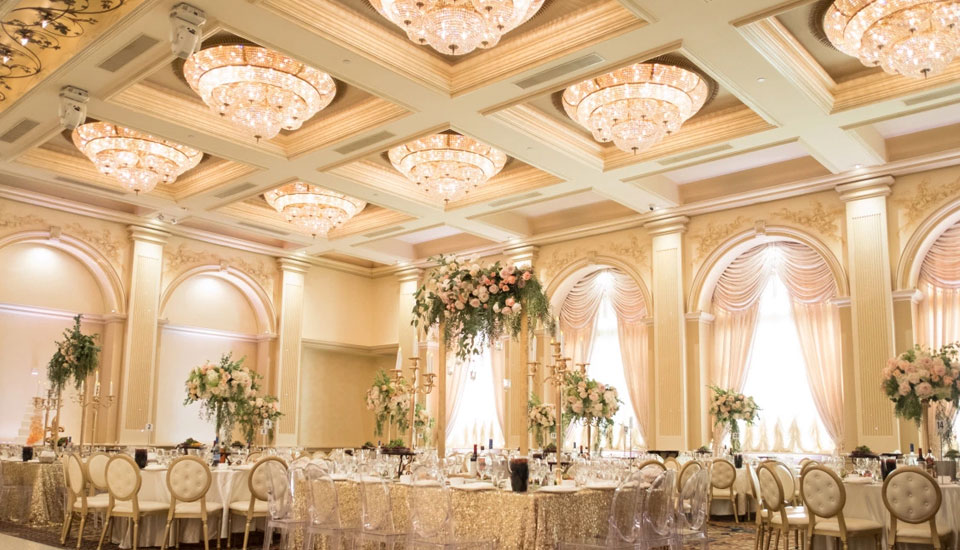 Grand Ballroom at Renaissance
How many hours are included in the rental fee?
This is an extremely important question for your wedding venue tour, because it will let you know exactly how long your wedding can be without costing extra.
Be sure to keep in mind that set-up and tear down should be included in your hours, as well as getting-ready time (if there's a bridal suite). Generally, it takes two hours for set-up one hour for tear down.
If the time amount the venue manager quotes you doesn't sound like enough time, ask how much it costs for extra hours.
What's the loading zone/parking like?
Especially if the wedding venue you're touring is in a busy city, this question is critical.
Will there be an adequate place for vendors to park for load-in and load-out? Is it close enough to the venue?
Also, will there be enough parking for all of your guests? A good approximation can come from assuming there will be one car for every two guests.
What rentals come with the venue?
Be sure to ask what is included in the venue booking fee. Does the venue provide tables, chairs, linens, dishes, etc.? If so, make sure you like them before booking the space.
It's also smart to ask if things are included such as speakers, projectors, and any AV equipment.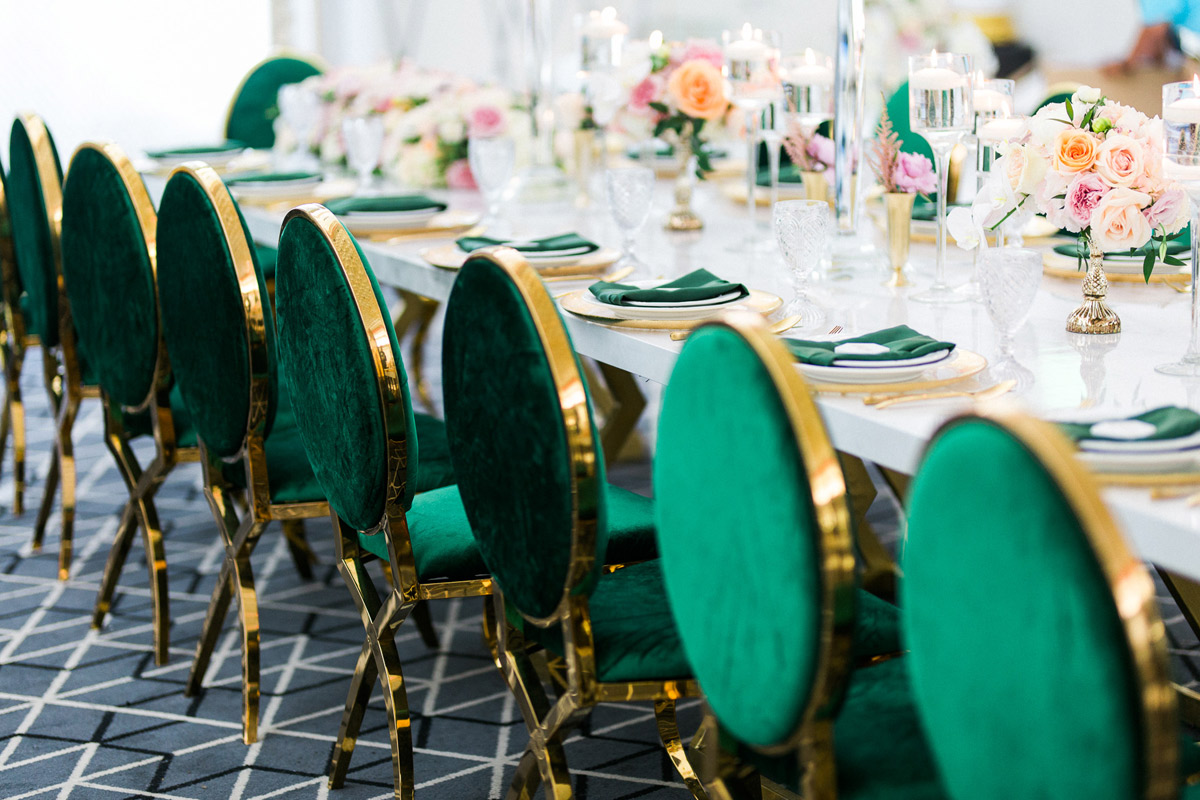 Imperial Event Venue
Can we have our rehearsal/rehearsal dinner on site?
Many couples want to have their wedding rehearsal at the actual venue where they will be married or celebrating. If this is you, then make sure to ask this question during your wedding venue tour.
Some venues don't offer this because they may have other events—or it may cost extra. Others allow the rehearsal, but not a rehearsal dinner.
Because every venue is different, it's a good idea to ask up front.
Will the venue be staffed during our entire wedding?
You'd be surprised how many venues don't keep staff working during a wedding reception. This is why it's very important during your wedding venue tour to ask if there will be enough servers or any other needed assistance.
A venue manager/coordinator or site manager should also be around on your wedding day in case of any emergencies on your wedding day. If that happens, you'll want someone there who knows the venue well.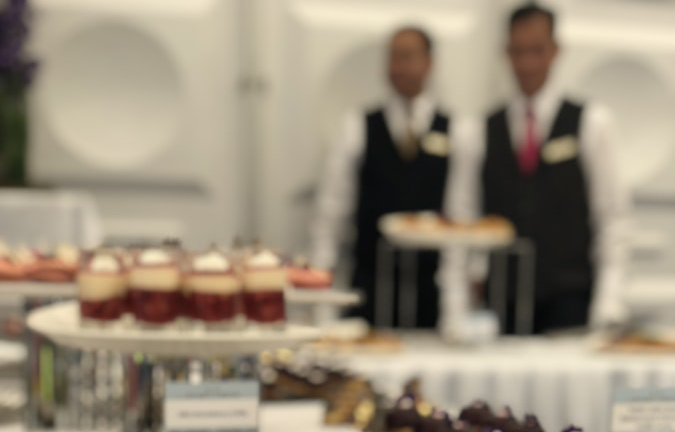 Is the venue insured?
Accidents happen, especially when there are elderly guests, children, or alcohol involved in an event. Because of this, it's smart to ask if the venue is insured during your tour. If someone gets hurt or there's an accident, the last thing you want is to have to pay for it.
Is in-house catering offered?
Ask everything about catering during your wedding venue tour. If the venue provides in-house catering, make sure you can have a tasting to make sure you like it. Or, if you'd prefer to find your own caterer, ask if that's allowed.
Make sure that the venue has everything needed for catering to go smoothly—a kitchen, prep area, refrigerator, sink, and anything else you require.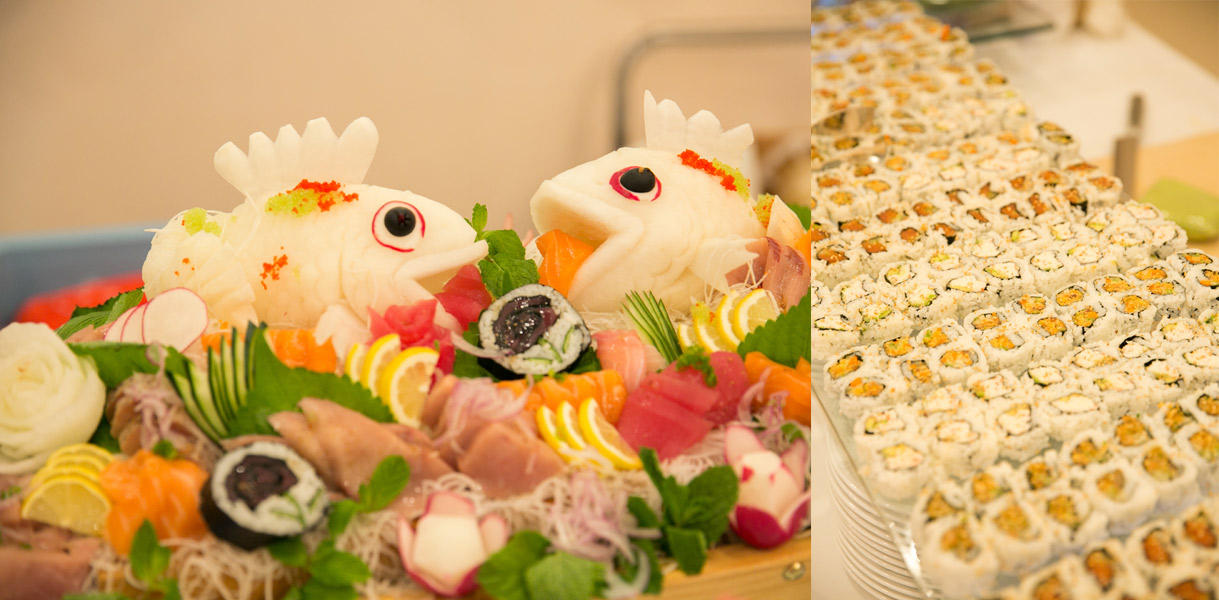 Is there a bridal suite?
If you're planning on getting ready at the venue, ask about a bridal suite during your wedding venue tour. And don't just ask about it—check it out. You'll want to make sure it's comfortable, that it has plenty of mirrors and enough power outlets, and that it's got good lighting.
Is this venue wheelchair/walker friendly?
If you have guests who are physically unable to climb stairs, make sure that the venue has a comfortable way for them to enter. This goes for the bathrooms as well.
Will this venue be comfortable during the colder months?
If you're getting married during a chillier part of the year, make sure that the venue offers a coat check and/or space heaters so your guests are comfortable during your wedding. Or, if this is not something the venue offers, take that into consideration. You will need to solve that issue yourself.
What is the alcohol situation?
Some venues don't allow hard liquor—only beer and wine. If this is an important element to you, be sure to ask what is allowed. It's also a good idea to ask about corkage fees. Some venues charge for this service.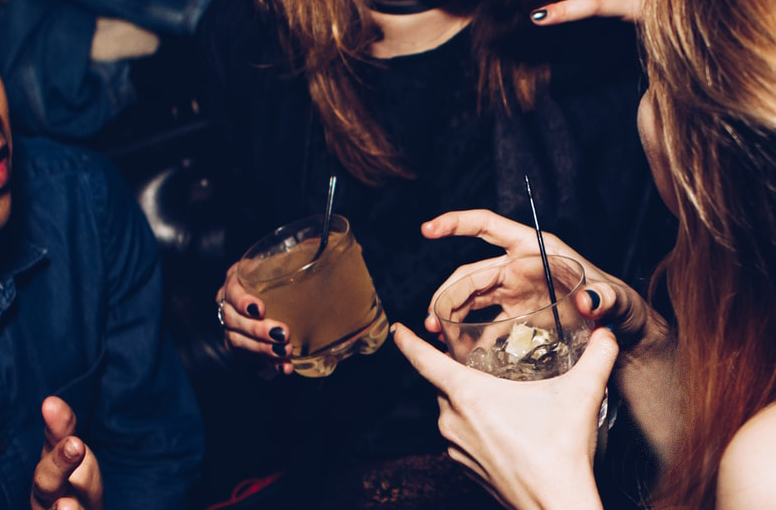 Are there enough power outlets in the venue?
Your vendors may require a lot of power outlets. Make sure that not only are there enough for everyone, but also if they are evenly distributed throughout the venue.
If everyone is trying to use the same area to power up, there could be a power outage.
Is there enough adequate lighting?
Many couples don't consider the lighting during their wedding venue tour. They visit in the daytime, when the lighting is completely different than the evening (when the wedding will most likely be taking place).
Because of this, it's important to understand that the wedding will probably look different on the actual day.
You may want to consider taking your wedding venue tour at the exact time you'll be holding your wedding—or look at photos of what it will look like.
What isn't allowed inside the venue?
This is one of the most important questions to ask during your wedding venue tour.
Many couples have had their heart set on something—whether it's their flower girl tossing rose petals down the aisle, or having their dog be the ring bearer, or having sparklers for a send-off—only to discover that the venue doesn't allow it.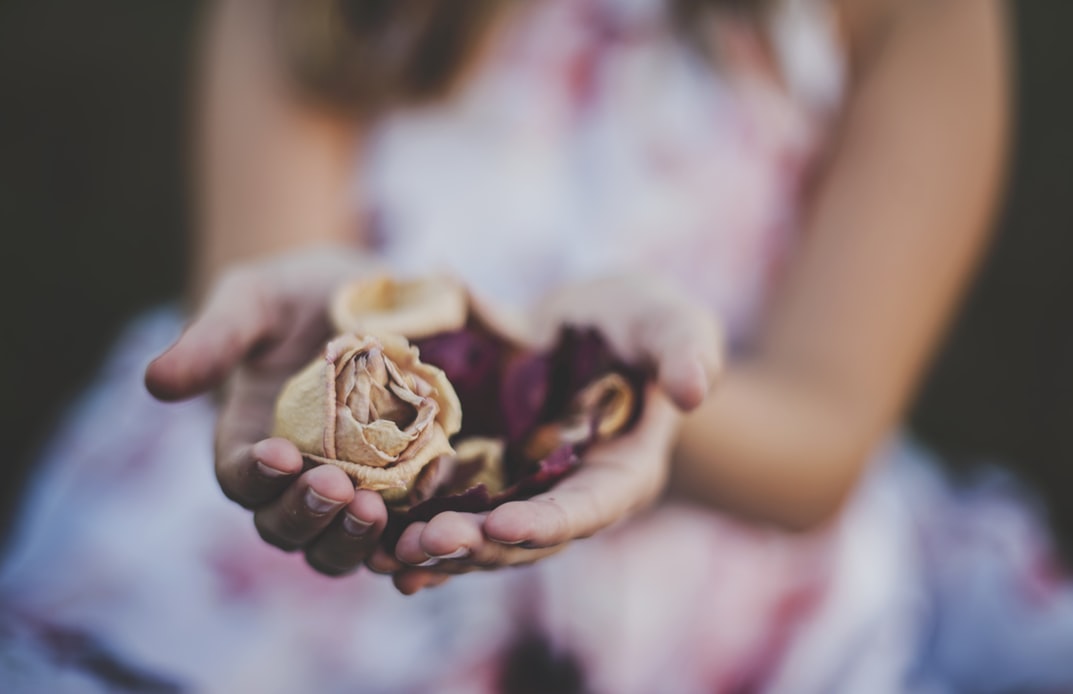 Make sure you ask what isn't allowed so that you know up front if anything is a deal breaker. This can include rules about hanging décor (many venues don't allow tape, nails, glue, etc.), tossing real flower petals, alcohol, glitter, confetti, pets, bubbles, sparklers…you name it, it may be forbidden. This is why it's good to ask.
Will your staff tear down/clean up?
Some venues don't remove the trash from the wedding reception. This is something you will need to ask about, and if they don't provide this service, you'll need to appoint or hire someone to do this.
This can be as small as picking up the flower petals on the aisle to busing tables after the meal.
Is there space for our "extras"?
If you're having a photo booth, specialty tables such as a chocolate fountain, unique "extras" such as strolling champagne dresses or belly dancers, it's a good idea to ask if there's enough space for these things.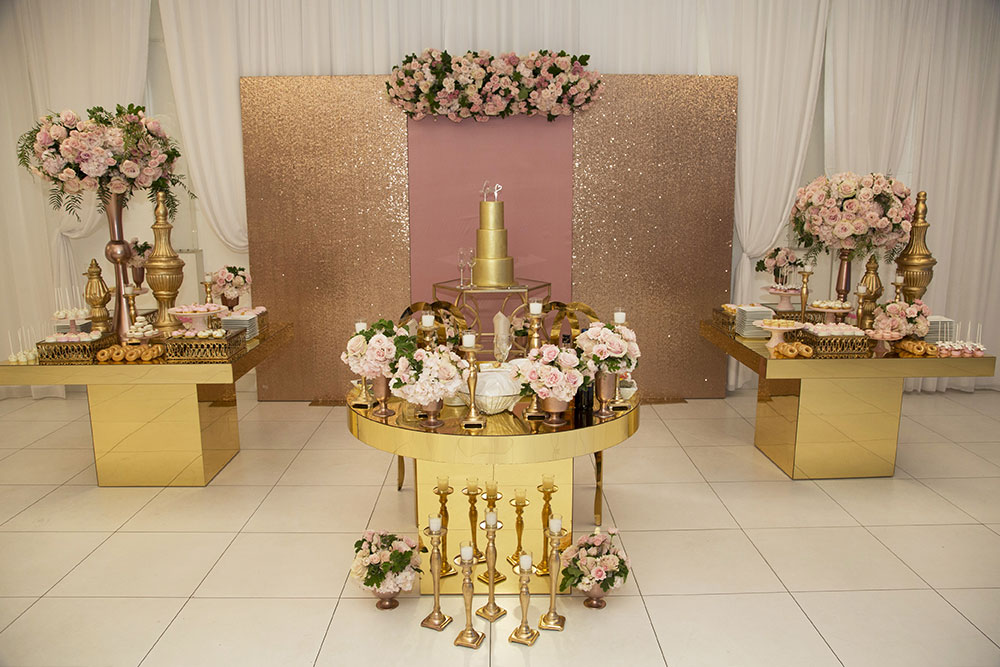 We sincerely hope that this list of questions to ask during your wedding venue tour helps during your wedding planning process. If you're looking for a stunning banquet hall in Los Angeles, please take a look at our collection of event venues.