As banquet halls located in Los Angeles and the Southern California area, our event venues each have the unique opportunity to work with a variety of different cultures and backgrounds. It's not unusual for the chefs at our banquet halls to get requests for special appetizers for wedding receptions, and each event provides our chefs with a rewarding challenge to give their guests the flavors that they have chosen for their big day. Here are several favorite wedding reception appetizers that are commonly requested!
1. Salat Olivier (Olivier Salad)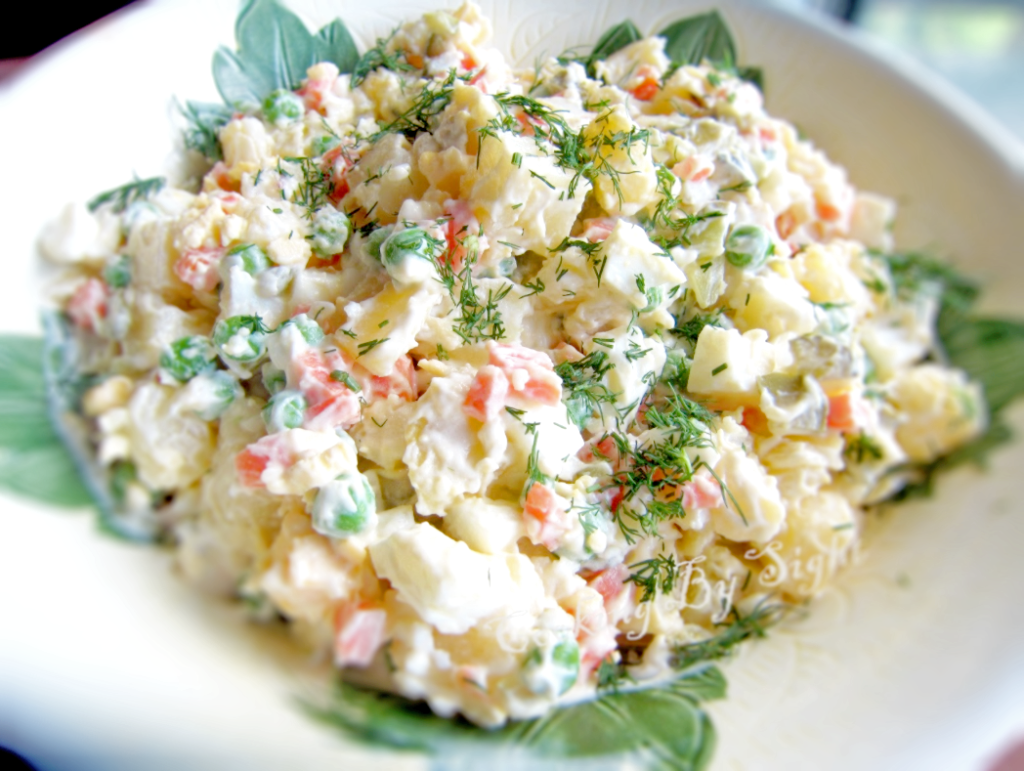 Image: Honest Cooking
This potato salad is popular in Russia and many neighboring post-Soviet countries. This isn't the typical potato salad that you might find in the U.S., but instead offers its own unique flavor that we absolutely love to make.
Some of our guests will eat this on its own, but it's most commonly eaten with a side of bread. This is one of the most popular wedding reception appetizers that we get asked to prepare—and with good reason. It's incredible!
Main Ingredients:
potatoes
mayonnaise
boiled eggs
chicken
green peas
2. Hummus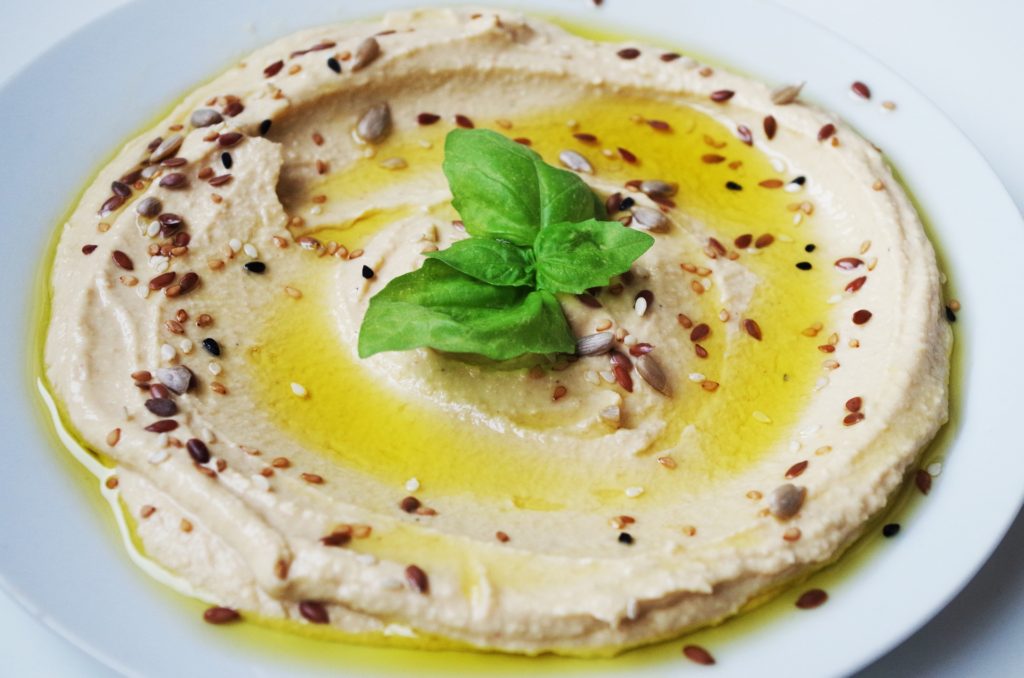 This savory dip is no longer a regional secret. Hummus has become one of the most popular spreads/dips around the country thanks to it being both healthy and packed full of flavor.
At Mediterranean or Middle Eastern weddings, this is one of the most common (and beloved) wedding reception appetizers that you'll find. It's becoming very trendy for American weddings as well.
Main Ingredients:
chickpeas
garlic
olive oil
Tahini
3. Mast-o Khiar (Yogurt Cucumber Dip)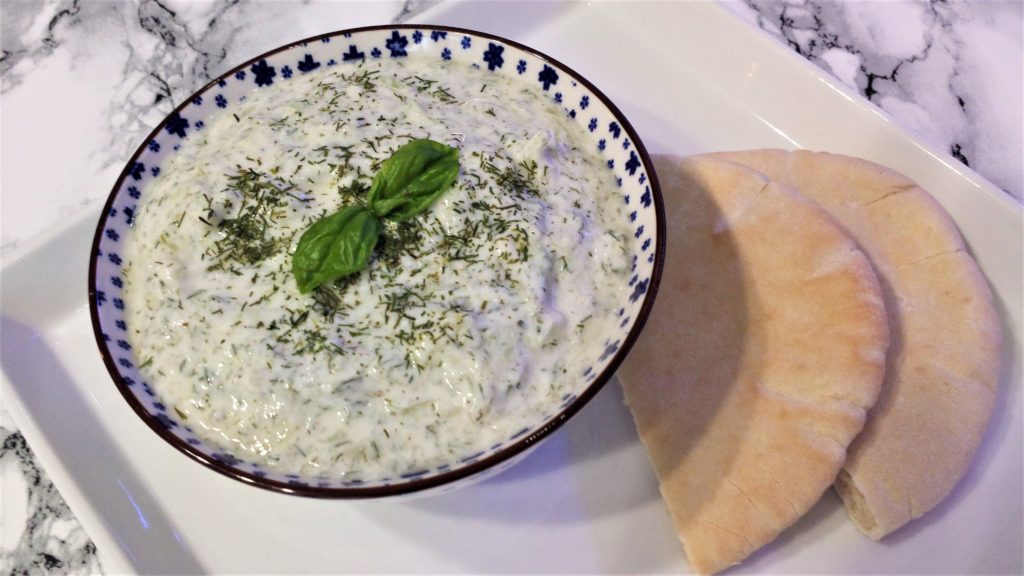 This delicious cucumber dip isn't eaten just at weddings. It's a staple at many Mediterranean and Middle Eastern dinner tables. This extremely versatile food can be eaten on its own, added as a side, or used as a dip.
Many cultures have slight variations of mast-o khiar, the most popular being Tzatziki sauce made by the Greeks.
We often see our guests dip slices of pita bread into this delectable dip.
Main Ingredients:
plain yogurt
diced cucumbers
minced garlic
salt and pepper
4. Dolma (Stuffed Grape Leaves)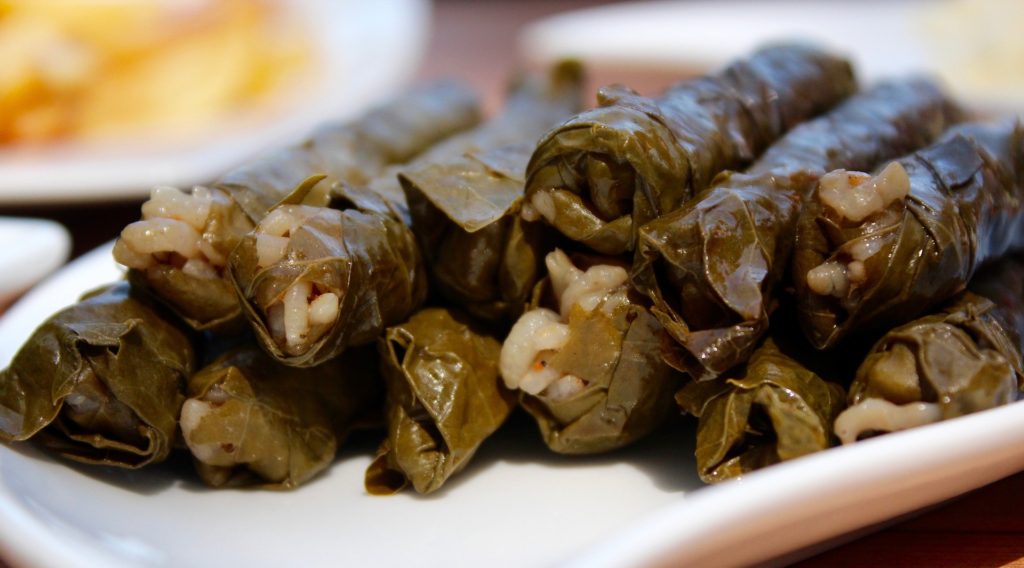 Another extremely popular wedding reception appetizer we're asked to make is savory stuffed grape leaves, also known as dolma. There are a variety of countries that make these, and each country claims the recipe to be their own! But no matter who the originator is, our clients always ask for them.
Dolma can typically be eaten by itself or with some bread. These leaves typically include meat, but there is a popular veggie variation known as sarma.
Main Ingredients:
grape leaves
rice
ground beef
onions
5. Börek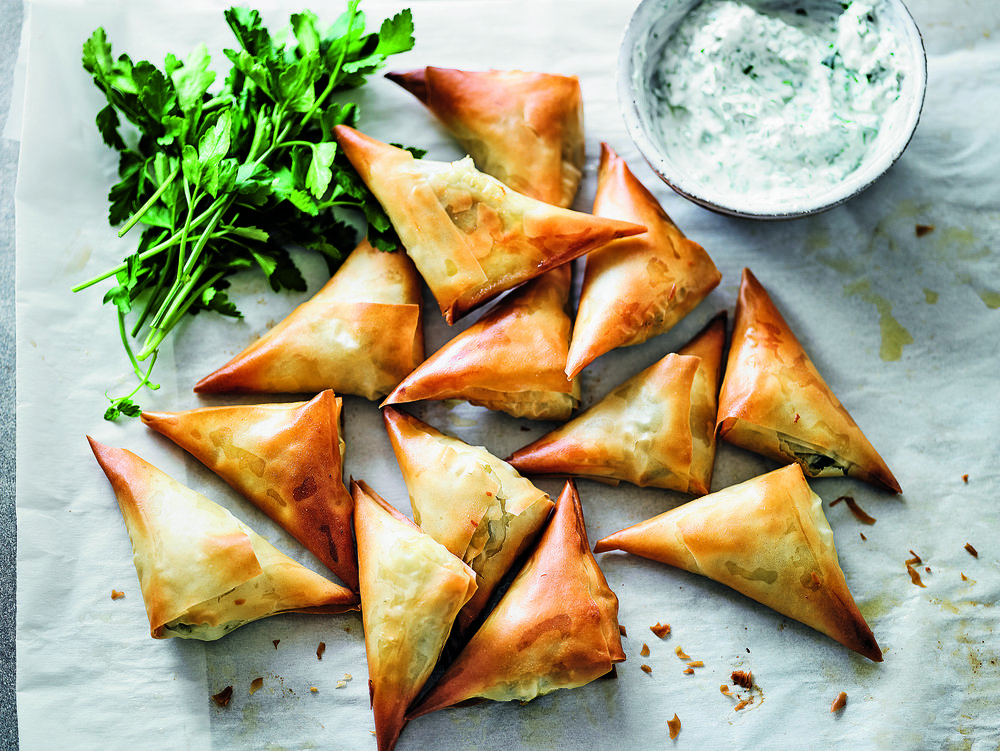 This thin, flaky-dough pastry comes in a variety of flavors. The most popular type is filled with cheese, but there are other variations that include spinach and feta cheese or ground beef. We contend that they're all delicious!
Börek is often a very simple recipe, but incredibly satisfying.
6. Chicken Skewers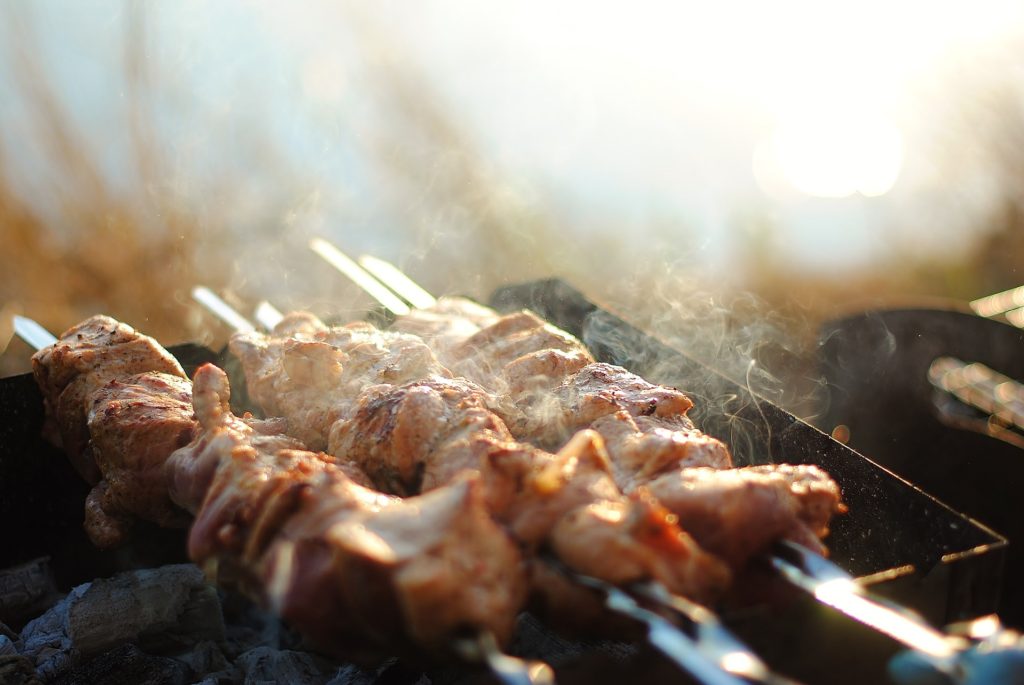 No frills here, just delicious marinated chicken grilled to perfection over a charcoal fire. Our guests often ask us what marinade we use when we make our chicken skewers for weddings, but we can't let that secret out!
Chicken skewers remain one of the most all-time popular wedding reception appetizers.
7. Shrimp Cocktail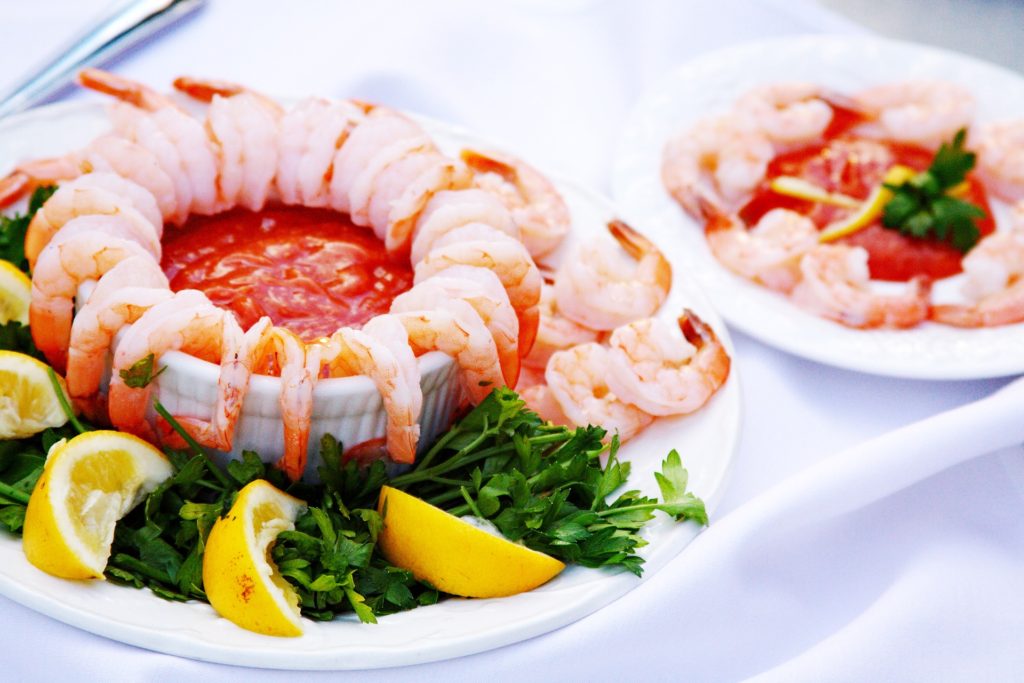 From time to time, a wedding couple will ask to have shrimp cocktails at the table as a wedding reception appetizer. Generally, we serve these family style, where each guest can grab as much or as little as they want.
Shrimp cocktail is light, delicious appetizer that represents class and sophistication.
8. Bruschetta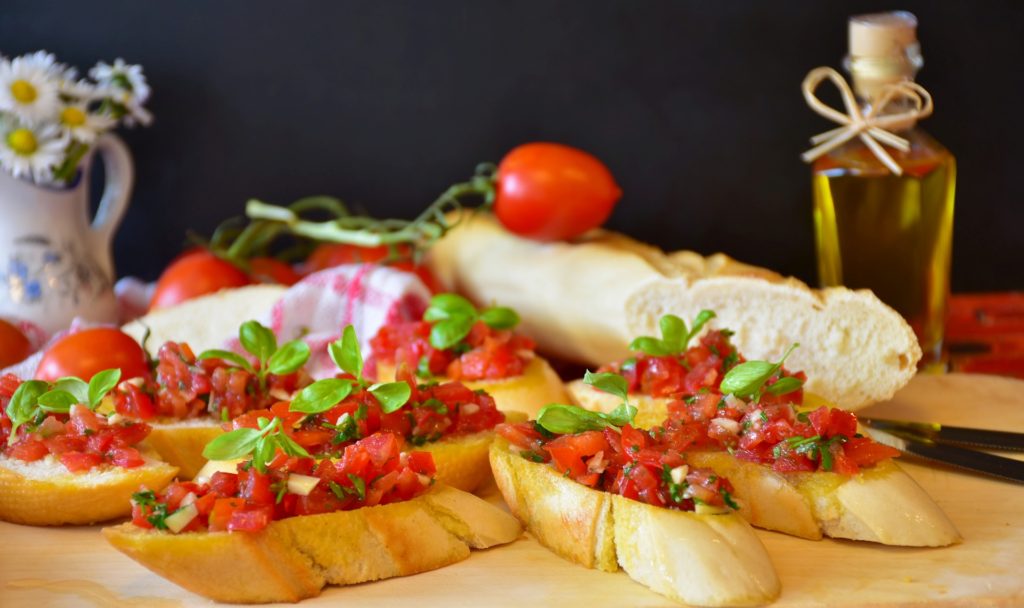 This wonderful antipasto offers a light and crisp flavor for our guests. A medley of tomatoes, onions, and basil over a crunchy rustic slice of bread, drizzled with olive oil. Who could resist?
9. Charcuterie Plate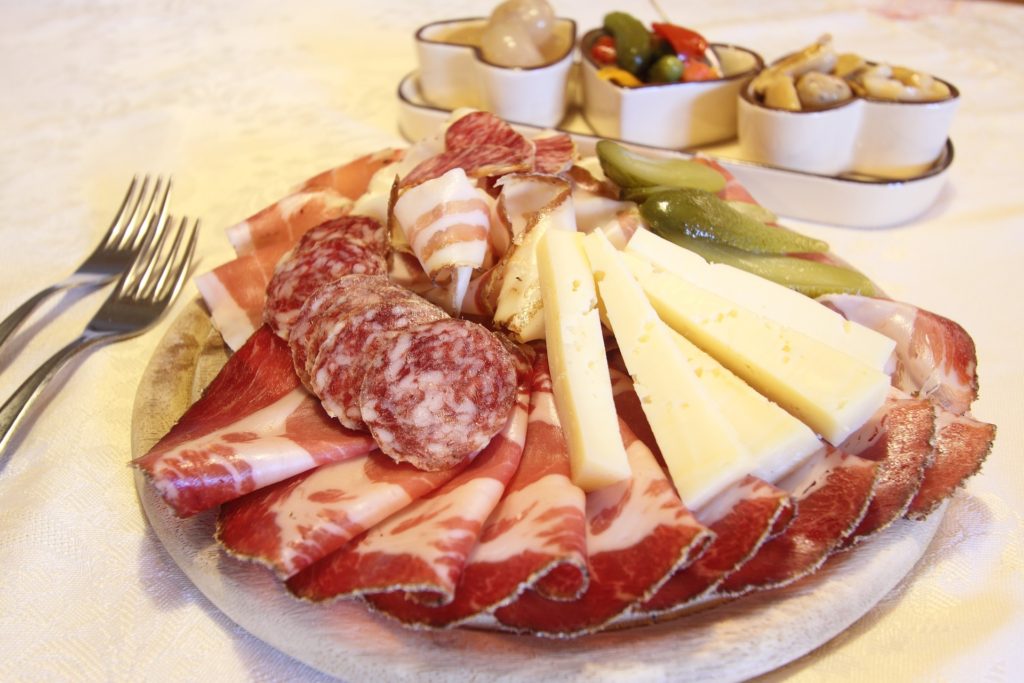 Without a doubt, the overwhelming majority of our wedding couples request a charcuterie plate as one of their wedding reception appetizers.
A typical wedding reception charcuterie plate includes a variety of delicious cheeses that pair perfectly with savory cuts of fresh deli meat.
The chefs at our banquet halls always want to give wedding couples the most authentic-tasting dishes possible. They take extra care when it comes to not only the appetizers, but the entrees and dessert as well. If you're currently looking for your perfect Los Angeles reception venue, take a look at our collection of event venues!