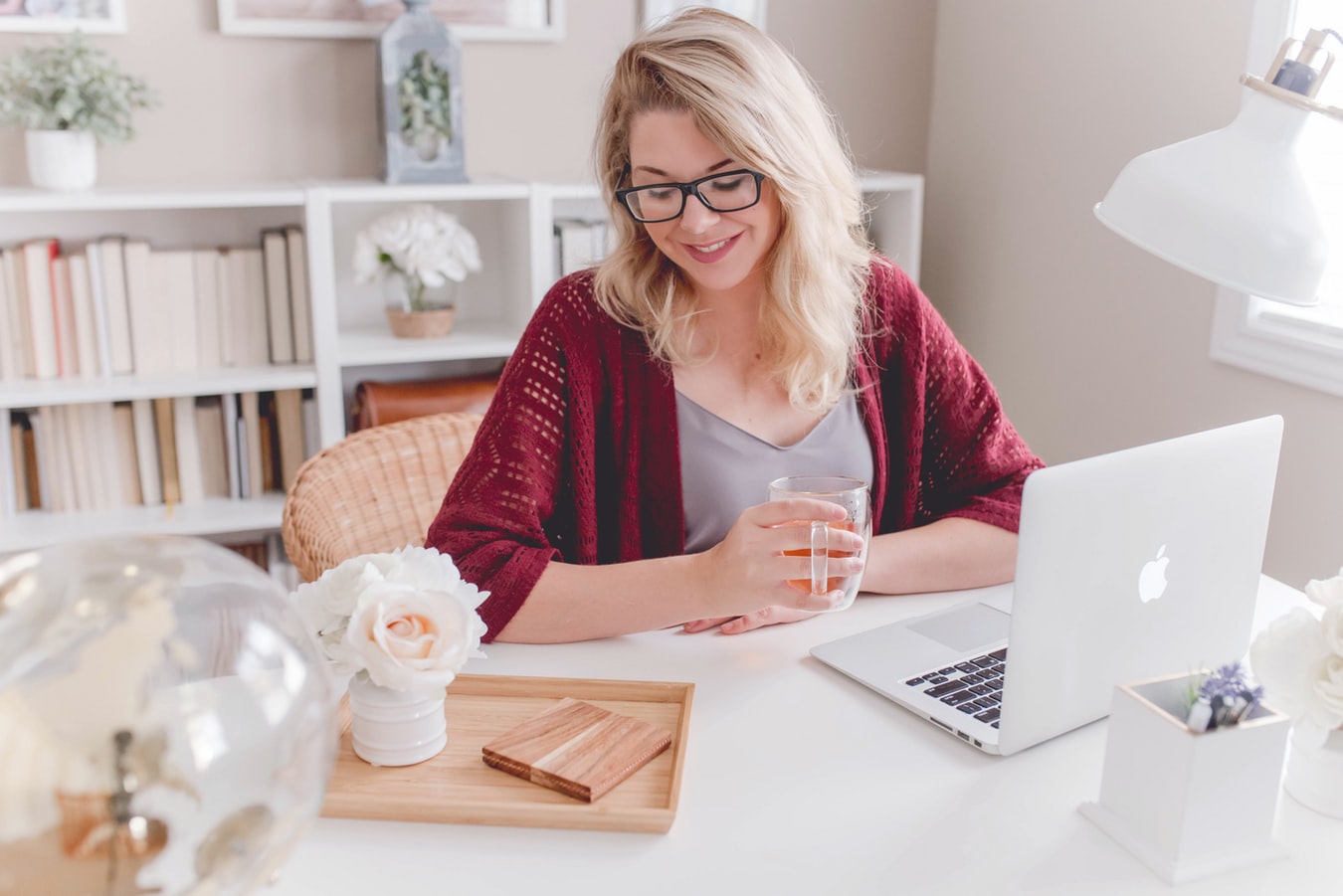 From the moment you get engaged to the moment you say goodbye to all of your wedding guests at the send-off, you will be doing plenty of wedding planning and working with your wedding budget.
You'll soon be deciding on your wedding venue, your dress, your menu, your guest list. Everything! There are many decisions to make, and those decisions can become pretty difficult if you're on a strict budget.
Most people don't have a ton of money to spend on their wedding—however, it's completely possible to have a beautiful and successful wedding on a smaller budget. The team at The Banquet Halls has put together this list of tips on how to plan on a smaller wedding budget!
Don't Personalize Everything
Did you know that you can get customized EVERYTHING for your wedding? From your napkins to your cake to the floor to bridesmaid getting-ready robes, literally anything and everything can have you and your partner's initials and wedding date splashed across it.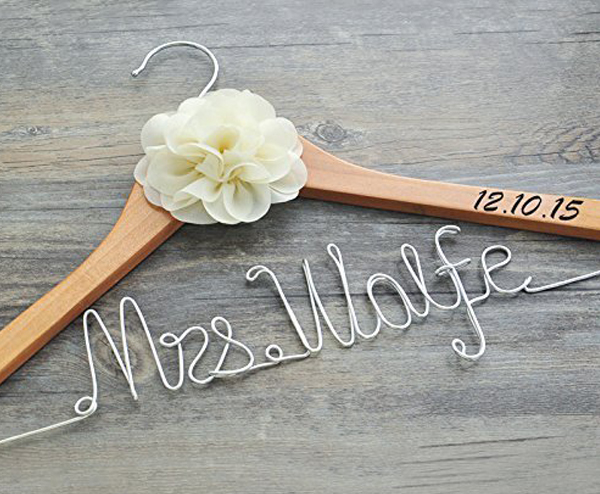 Image: jessicawilkeson.com
And when you're planning a wedding, this can be very tempting because there are some very cute things out there. However, this can also be dangerous, because customizing things is often very expensive.
When you're making decisions for your wedding, keep in mind that every single detail doesn't have to be unique. Stick to things that reflect you and your partner's taste, and that will be customization enough.
Forgo The Wedding Programs
When it comes to wedding ideas on a budget, this one is often overlooked.
We've all been to a wedding where the ceremony is outlined on a program. There's nothing wrong with them—they give guests something to look at while they're waiting for the ceremony to begin, and sometimes they make nice keepsakes.
However, how often do you look through an old wedding program? No one really does.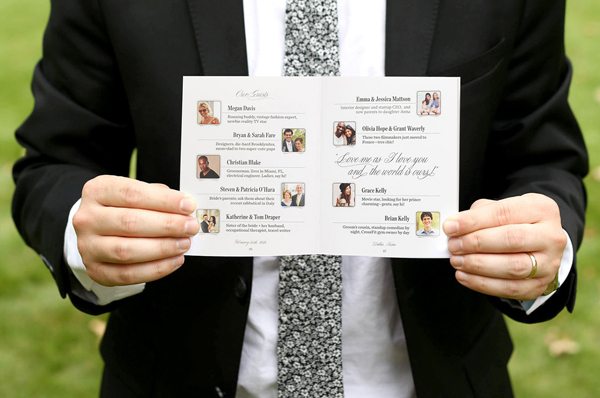 Image: greenweddingshoes.com
To be honest, wedding programs are becoming an unnecessary expense. Wedding websites have taken over the job of announcing who's in the wedding party and the schedule.
Printing out or purchasing wedding programs basically wastes part of your wedding budget on something that most guests are just going to throw out. You can skip it.
Enlist A Friend To Take Photos
Professional wedding photographers are EXPENSIVE. Even on the more affordable side, they can cause quite a dent in your wedding budget.
We all have at least one friend or family member who loves taking pictures. Instead of hiring a professional wedding photographer, why not enlist one of your shutterbug friends who owns a nice camera to take your wedding photos? Chances are he or she won't charge you, but even if they do, it's sure to be way less expensive than a professional.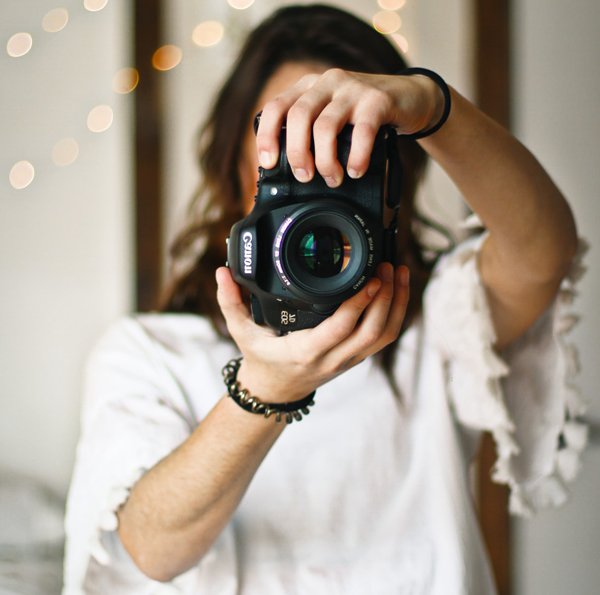 If you do decide to go this route, we recommend sitting down with your friend or family member and making a list of all your "must-have" photos. If they have never shot a wedding before, this list will be very important. After all, it's your wedding day, and you don't want to miss any big moments being captured.
Also, it goes without saying to select the right person for this job. Choose a friend or family member who is responsible, will be at the wedding venue on time, will remember any memory cards or gear, and who will deliver the photos to you as agreed.
Create Your Own Playlist
The best way to save money on a DJ or band is to simply create your own playlist and make sure there are some incredible speakers available.
Making your own playlist guarantees that your favorite music will be played, and if you need some ideas for great wedding reception music, you can take a look at this list.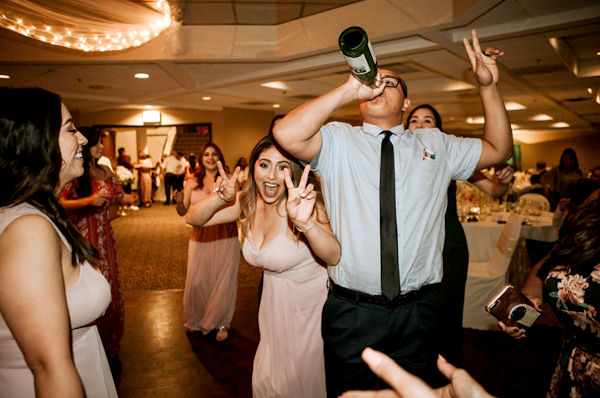 If you'll be inviting kids to the wedding, make sure to include a few fun songs for them as well, such as "Rockin' Robin" or "Let It Go". And definitely test the speakers at the wedding venue before your wedding day! The last thing you want is to have music that's too low for anyone to hear.
Choose A Budget-Friendly Wedding Venue
One of the biggest choices you'll make regarding your wedding budget is the place you decide to get married—your wedding venue.
It's important to agree with your partner on a venue that you both love, feels right, will accommodate all your guests, has excellent service, and won't wreck your wedding budget.
The trick to finding a budget-friendly wedding venue is to physically go out and explore your area. Yes, researching online might help you, but most couples end up finding the right place by tracking down different options that weren't even online. Lots of old churches or, say, a rustic barn won't necessarily have a website for you to check out. You just may stumble upon your dream wedding venue by walking around—then again, you may find it online!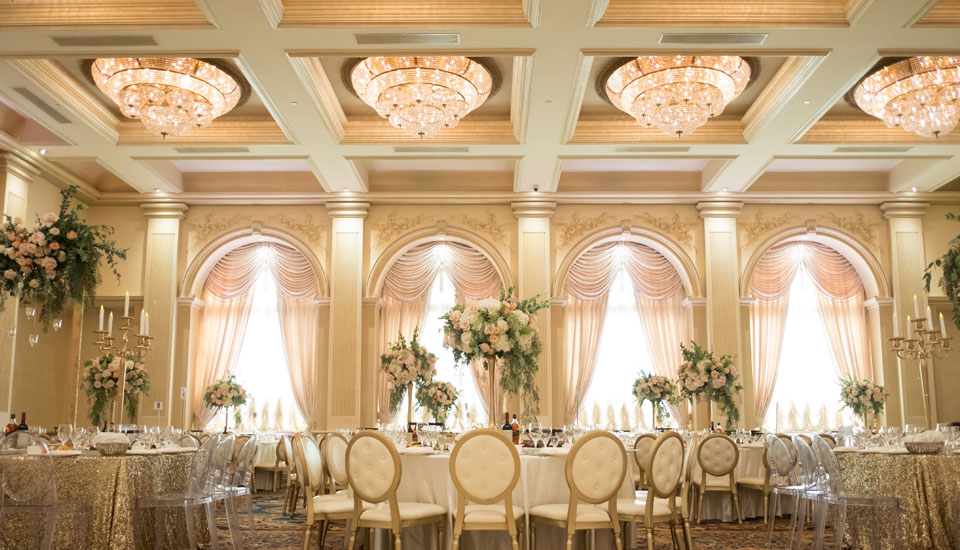 The Grand Ballroom at Renaissance 
If you're looking for a budget-friendly, beautiful wedding venue in Los Angeles, consider our collection of stunning event venues at The Banquet Halls! Our spaces are fully ready for your wedding. We offer energetic atmospheres, incredible catering, and impeccable customer service at our venues!